Julia Cooke:
Organisational Development and Learning and Development Kickstart Officer
Jackie delivered a package of training for our kickstart programme, she builds rapport with her students from the beginning. She is an excellent trainer, delegates said they have benefited from the sessions, both in the workplace and aspects of their personal lives. I have known Jackie since 2015, she was particularly supportive to our service, whilst we were going through a restructure. Her ability to support each individual and help them to discover their true potential has proved to be one of the greatest assets to our team. Jackie's energy and emotional intelligence naturally brings out the best in people. Her encouragement and supportive nature have been invaluable to me.
Princess Shako:
Founder of @Wrapped and Winning 
The programme was in depth but still easy to digest. I felt well supported yet challenged on some of my old belief systems which had contributed to me being in the stagnant and repetitive cycle of procrastination I was in. Ms J's supportive technique includes not just helping you bring your vision to life but giving you the tools to navigate situations which will inevitably try to distract you from your goal. It's in these moments she encourages you to be kinder to yourself, reset and continue moving forward. This has been a game changer for me. Ms J is breaking chains and building foundations. She is London's best kept secret and she is my coach/mentor. I'm glad I got to book her now, now that the story is out she will be in demand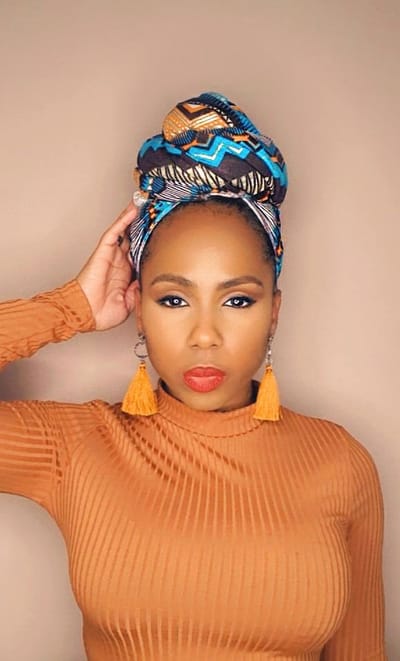 Errol McCollin:
CEO, Shades Luxury Apartments
My source of light when its dark and murky.  When I need interpretations of the signs your always there to break it down. I'm honoured to be in your life.
Yimare Mativi Elliott:
Reserch Project Manager, USA
Before my workshop series with Jackie, I was desperately unhappy with the circumstances I found myself in. I had put ceaseless effort to change them. Things were getting harder. I was resigned to having things the way they were, dealing with being overworked and unhappy at work and at home too. I had convinced myself that in this climate I was lucky to have a job. Over the years I have taken different transformation classes. ❤ Three degrees and a PhD from Cambridge, but feeling like I was failing miserably. A black woman, working in a selective environment was taking its toll. Then my best friend who is in England introduced me to Jackie!! When I started the workshop with Jackie, she said, "don't try to fix anything for now, let's work on ourselves." Jackie gave another perspective, giving tools we would use between our workshop days. Learning to forgive, love and be gentle with ourself. Those things we hear or know we need to do and Jackie gave tools and practical guidance to put it all in action. Actually using these tools, I found things gradually shifting, and the grip troubles had on life transformed. ❤ I saw that I was putting my emphasis on the wrong things. What I felt powerless to change, magically transformed while I was busy loving myself. At work I was given the two most influential areas, given a bigger team and for the first time in my life negotiated my pay, the words actually came out of my mouth, "I am not accepting that pay, that is not equitable for me", Ha! And I did not worry about what they thought of me. Back the offer went for discussion with the CEO. They will let me know their decision! ❤ At home, things are way different too! Every weekday my husband makes me breakfast and prepares me a lunch to take to work!! Things are definitely shifted. I have taken charge of my life differently! I continue to use the tools, it's a process that reaps the benefits and worth the time. For me much more rewarding than working harder and harder physically trying to fix and holding it together. ❤ I must say, with Jackie, I chose to work in a group and we were an international group. I am in the US and the other ladies were in the UK and Europe. When you work with Jackie, she brings a perspective and generates a flow that inspires change. Our group had such synergy after a few hours with Jackie. We really had an awesome experience. We actually asked to add more sessions to our program! Everyone of us had extraordinary results. Jackie brings it, for sure! Love you Jackie ❤ Thank you very much Jackie!!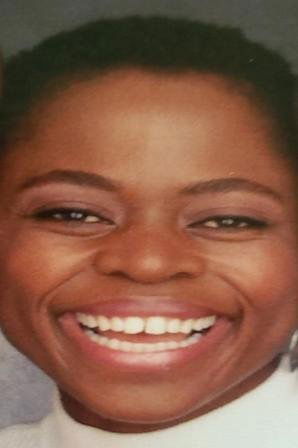 Deborah Gordon:
Head of Learning and Development
Jackie is a very experienced and knowledgable professional. Jackie recently delivered some virtual Team Building workshops for me at Advance for the Human Resources and Learning and Development team. The preparation time led to Jackie having a good detailed understanding of the Team and organisation which enabled her to relate to current events within Advance and integrate these within the workshop. Jackie was creative in the way the sessions were delivered online and kept the group engaged throughout. She also received positive feedback from participants regarding her skills, knowledge and delivery. Contact Jackie for your Team Building and Culture Change needs